AkzoNobel's Concrete Repair & Protection maintenance solutions for downstream oil & gas

High Performance Solutions for Concrete that Save Weeks & Protect for Decades

Our systems for the repair and protection of concrete are proven effective in real time – our Intercrete range have been on a continuous independent test for 30 Years and are still protecting concrete against any signs of chloride ion ingress.
 
Concrete Repair & Remediation Solutions Delivering 
 
High strength
Easy application
Damp tolerant
Unrivaled asset protection
Fast cure
Rapid return to service
Surface tolerant
Water based - VOC free
 
Intercrete concrete solutions can reduce downtime from 28 days to 28 hours

Waiting for concrete to cure sufficiently to allow a protective coating or chemical resistant lining to be applied inevitably causes a long-term cessation of your construction progress – but not anymore. Intercrete products can be applied onto damp surfaces and also onto freshly poured ("green") concrete as soon as it is structurally sound enough to stand on – usually around 24 hours later. Intercrete products can then be over coated with high performance coatings and linings one day later – giving you back nearly 4 weeks.
 
Faster Coating for Concrete - How Intercrete Works Low Water Content 

High Speed Cure: Concrete needs to cure sufficiently and reduce the overall moisture content within the matrix to around 4% before coatings and chemical resistant linings can be applied. This can take up to 28 days – an inevitable delay to construction progress. Intercrete products have a hugely reduced water content and a highly dense matrix. As shown in the graph, Intercrete products can reach 4% moisture content in hours rather than weeks. 
Intercrete Solutions for Downstream Oil and Gas Maintenance and Repair
 
Secondary containment
 
Permits fast application of chemical resistant linings
Compatible with a wide range of International protective coating systems
Suitable for application onto damp/external bund areas
No Special Skills Required – Easy Application
 
Structural repairs
 
Highly Protective Structural Mortars
High Build – Most repairs can be achieved in a single application
No Special Skills Required – Easy Application
Solvent Free – Safe to Use
High Strength Gain – Up to 4,800 psi compressive strength in just 24 Hours 
 
Immersed Assets
 
Application onto surfaces to be immersed & part immersed – even tidal
Safe & clean – blast cleaning not necessary 
Suitable for steel and concrete structures
Superior resistance to erosion and abrasion
 
Tank base sealing
 
Flexible Coating System Bridging Tank Base & Concrete Plinth
Protects Tank Base Against Hidden Ingress & Corrosion
Microporous – Allows Trapped Moisture to Escape 
 
Buried Assets
 
Exceptional Passivating Corrosion Protection 
Highly resistant to Backfilling Abrasion & Damage
Protects Against External Wear caused by Cargo Flow Vibration
Protection for Severe Service Conditions & soils
 
Intercrete 4801 - High Build Repair Mortar
 
Single component fiber reinforced, high build cement based repair mortar
Specifically designed for structural concrete repairs and general concrete remediation as well as reinstatement work
Can be used for repairs up to 80mm (3.15 inches) deep in a single layer even overhead
Highly waterproof  
Intercrete 4802 - Rapid Setting Repair Mortar
 
Designed for the structural repair of concrete structures such as supports, bridges, decks and floors, which cannot be taken out of service for prolonged periods.
Allows fast reinstatement of defective concrete and quick application of Coatings
High Strength mortar - rivals epoxies in strength & performance
Suitable for high traffic areas
Low Temperature Cure
Intercrete 4820 - Waterproof Screed and Pore Filler
 
Designed as a waterproof filler for minor voids and defects
Provides a suitable surface finish for the subsequent application of International protective coating systems & linings
Essential stage when considering Intercrete products onto concrete to allow IP coating & lining systems. Prevents surface defects e.g. pinholing in the coating film
High Strength cure produces tough abrasion resistant engineering grade finish
Resistant to 10 Bar positive and Negative pressure @ just 3mm thickness
 
Intercrete 4840 - Epoxy Polymer Cement Coating
 
Epoxy and polymer modified cementitious coating for the protection of concrete and steel substrates.
Self Priming for concrete and properly prepared steel
Strong Chemical Resistance
Excellent for Tidal Areas such as jetty piling, pier substructures
Fast turnaround when coating new concrete – e.g. secondary containment
Resistant to 10 Bar positive and Negative pressure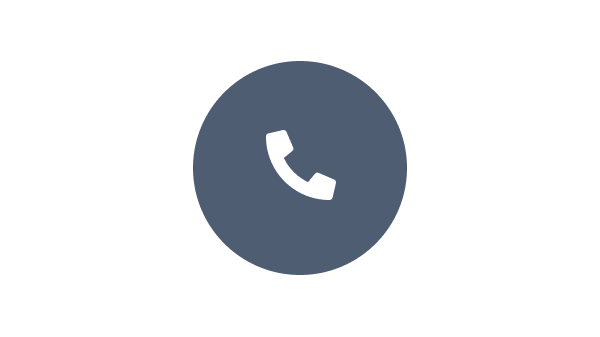 Our global team of technical and sales experts are available to provide you with the help and support that you need.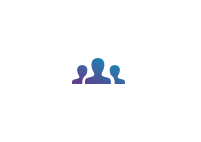 We have a team of experts in each industry, who understands your business and objectives.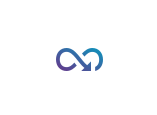 Benefit from our continuous innovation and scientific expertise.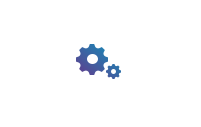 Our coating advisors all around the world assist you with your technical support and questions.
Fetching the data, please wait...